A useful five cup holder built into the lid.

Convenient quick pour spout.

Clip locks leg in the upright position.

Push lock tab down to lock leg in the standing position.

Extend leg until lock clicks to secure fully extended leg.

For added security on rough or unlevel surfaces, lock legs together with carabiner.

FIVE GALLONS

The cooler is 48" tall when

the legs are extended and

it stands 26" off the ground.

COLOR OPTIONS

Custom logo application available.

Please contact us with your specific requests and we will prepare a free estimate.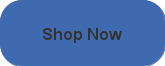 3730 Wheeler Avenue, Fort Smith, AR 72901   |   800.337.2885